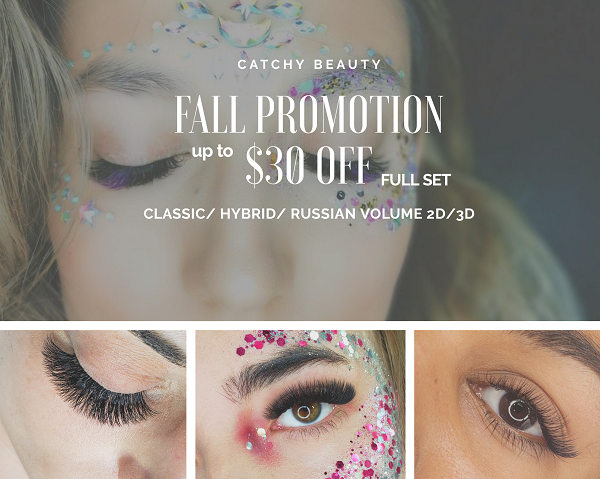 HOT! HOT! HOT
Fall Promotion Coupon
Russian Volume 3D (Reg: $129) $99 New set
Russian Volume 2D (Reg: $119) $99 New set
Classic /Hybrid (Reg:$115) $99 New set
Why choose us for eyelash extensions?
Good Price
Protocols with COVID-19
Private Service Room
High-quality services
Long-Lasting
Free parking
Get your coupon today by filling out the form below
*note: this coupon will be expired by Nov 30, 2020, so you need to book an appointment before this date. You will pay full price when you book after Nov 30, 2020.