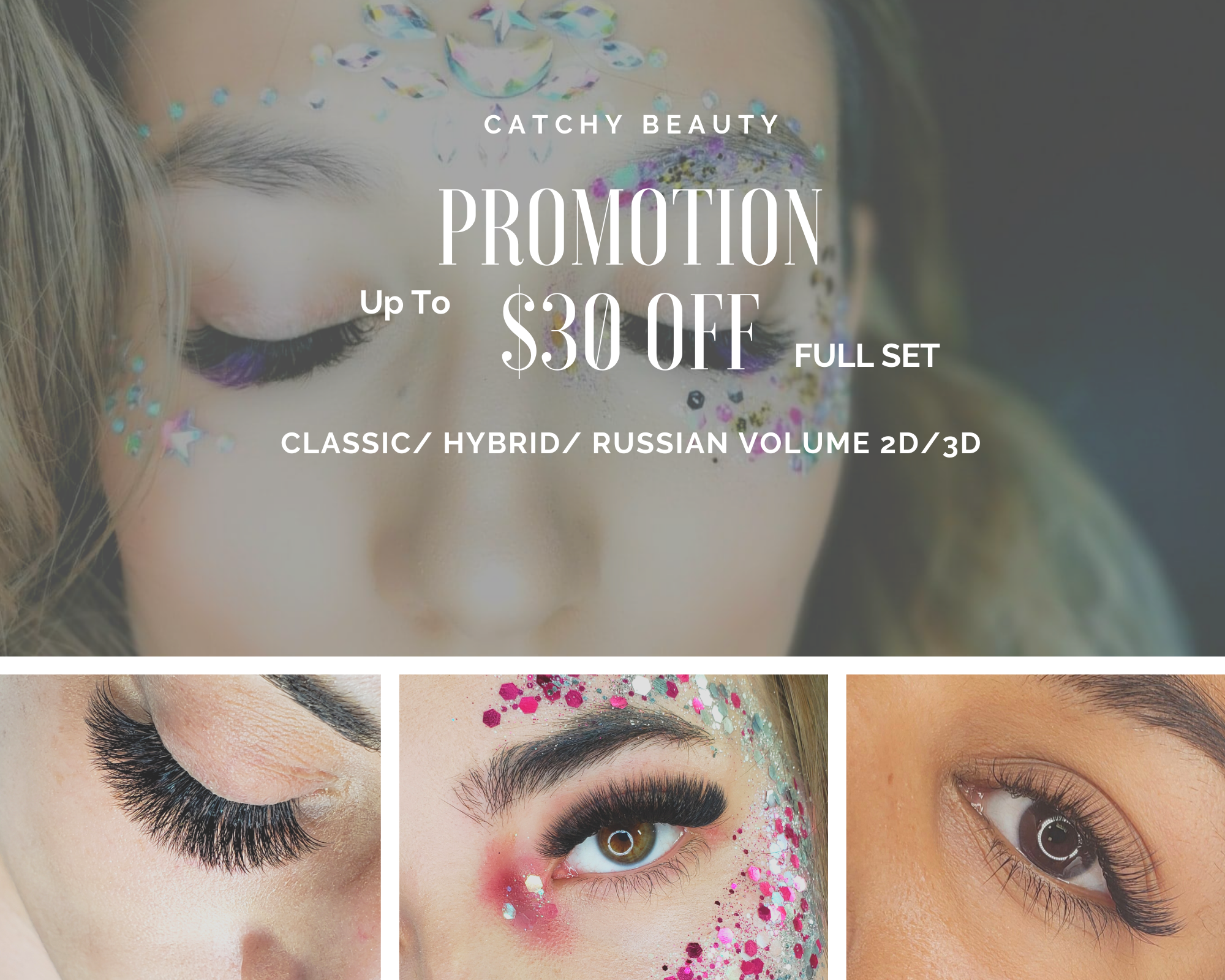 HOT! HOT! HOT
Promotion Coupon
Russian Volume 3D (Reg: $129) $99 New set
Russian Volume 2D (Reg: $119) $99 New set
Classic (Reg:$115) $89 New set
Why choose us for eyelash extensions?
Good Price
Protocols with COVID-19
Private Service Room
High-quality services
Long-Lasting
Free parking
This promotion will start on February 12, 2022 at 12:00am and will end on March 31, 2022 at 11:59pm. Prices will be back to regular pricing once the promotion period ends.

This promotion is only applicable for appointments within this promotion period. If you are booking for a date before or after the promotion period, it will be back to regular pricing.

This promotion is only applicable if you are booked with the junior technicians and is not applicable for our senior lash technician.

This promotion is only for New-sets with no pre-existing lash extensions, as this service will not include removal. Removal would be an additional cost and time.

Promotions cannot be combined with another existing promotion, such as the loyalty card or referral promotion.

You may book in advance for this promotion for dates within the promotion period. 

This will be on a first-book first-serve basis. A waiting list will be available if there are any cancellations, however, we cannot guarantee you a spot.